What is Adware?
---
Adware, also known as advertisement-supported software is used by cybercriminals to show advertisements to user's computers.
These types of applications have the icon of a magnifying glass which makes them easier to identify. It can be very annoying for users since they'll be bombarded with advertisements evetime they open the browser.
It will display unwanted content such as advertisements and can also function as spyware, gathering information from the infected user that will eventually be sold to advertisement companies.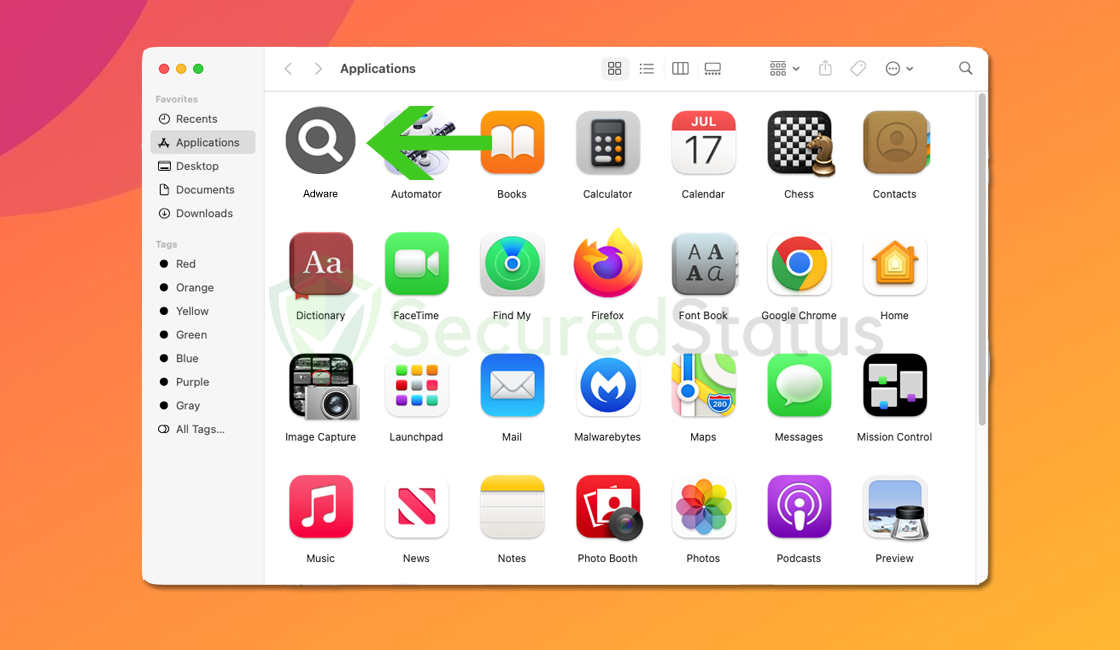 Furthermore, the device can also be slowed down due to the pop-up advertisements shown by the adware.
Effects of Adware on the Mac System
Whenever a user opens their browser, adware shows them one or more suspicious and potentially harmful adverts.
Adware commonly gets installed on a user's device when they download from third-party programs and do not uncheck the installation option for additional programs.
Moreover, it contains spyware and potentially unwanted programs (PUPs), which can be quite harmful because they monitor a user's surfing history and personal information, and may potentially steal their information.
It generates money for its developers by displaying unwanted advertisements. Additionally, third-party advertising companies often purchase user data that has been tracked and stolen.
The adware usually installs itself on computers without the user's knowledge. It modifies the user's search engine as well as the default home page.
One strange aspect about these programs is that some adware can have legitimate digital certificates which leads it to be seen as safe and reputable in the eye of antivirus software.
How does a computer become infected with adware?
There are various ways to get adware installed on the computer, including through the download and installation of other programs. Here are a few other ways it can suddenly be installed:
Pop-up advertisements
Pop-up advertisements are one of the ways that adware can be downloaded and installed on a user's computer. Cybercriminals prefer this approach since it's quite likely that someone browsing online may unintentionally click it.
Adware developers use it to entice users. Furthermore, the use of pop-up advertisements is a common method used by hackers to insert harmful malware onto your device.
Fake Alert Downloads
Drive-by downloads are a common way for malware to get installed on a system. Even if you don't interact with the website, the virus can still be automatically downloaded. Since it is so deceptive, many unaware users might fall for it.
This frequently happens on websites that have been compromised and websites run by cyber criminals. People need to exercise caution when browsing the web to prevent visiting these kinds of sites that may damage their devices.
How do cybercriminals utilize adware?
By placing adverts on the user's computer, cybercriminals make money. Adware may have been developed by someone other than the advertisers, and it only displays the advertisements that the advertisers desired the users to see.
It is also used by hackers to gain control over a user's browser. They use this to lead individuals to specific websites without their authorization, and to websites that display unwanted advertisements.
Furthermore, it redirects users to websites that collect data about users. They can also keep tabs on an individual's surfing habits and preferences, using this data to determine the kinds of advertisements that will be displayed to the user.
They can make money not only from the adverts but also from other methods, like data collection and browser customizations that benefit the people who paid the cybercriminals. Additionally, they also earn by having to install dangerous programs other than adware.
Recently found adware
Due to the ongoing growth of adware, our team makes every effort to recognize any new instances to protect users from harmful malware infections.
With a wide variety of adware, many new ones become known every day. We have created a short list of the new adware threats we have found on the web.
Users should take extra caution when exploring the internet considering the number of new adware being generated every day. Avoid websites that appear fraudulent to prevent the installation of adware onto your device.
The connection between adware and malware
Malware and adware are two completely separate concepts. Malware is used to cause harm to a user's computer or spread a specific virus throughout a computer network, whereas adware is made to show individuals advertisements.
Even though both are harmful to users, malware is regarded as being more harmful than adware due to its ability to corrupt data, erase documents, install additional malware, and several other undesirable activities.
However, adware can result in the installation of malware, even though it is less harmful than malware. The use of pop-up advertisements displayed by adware enables this to be possible.
This approach is used by hackers since once an advertisement is clicked, the malware automatically downloads and the user's device becomes infected.
Step 1: Remove Adware and Associated Files
The first step is to address the source of the problem, which is removing the adware from the system. Since this sort of malware takes the form of an application, it can be removed easily with only a few clicks. It's also worth noting that leftovers and files related to the adware should be deleted as well.
Remove Adware from Applications
1 Open the Finder application from the Dock.
2 Select Applications from the left sidebar.
3 Find the suspicious Adware then right-click its icon then select Move to trash. (We will be using the MacKeeper application as an example.)
Remove Files Associated with Adware
1 Click the Go from the Finder toolbar and select Go to the folder from the expanded menu.
2 Search the following paths for files associated with the adware. These files will have the .plist extension and will look similar to com.alphaconsole.plist. (Note: Do not delete files that come from legit applications)
~/Library/LaunchAgents
~/Library/Application
/Library/LaunchAgents
/Library/LaunchDaemons

3 Once you have found them, right-click and select Move to Trash to get rid of those files.
Empty the Trash Bin
1 From the Dock, right-click the Trash application and select Empty Trash to delete the files permanently.
2 A confirmation window may appear asking if you want to delete the files on the Trash, go ahead and proceed to delete them.
Now, the application as well as files related to the adware threat are permanently deleted from the Mac system.
---
Step 2: Remove Profiles Created by the Adware
Adware can prevent users from reverting to their default browser settings. As a result, when users attempted to alter their preferences back, they were either unable to do so or their preferences were turned back after a few minutes.
Removing the profiles added by adware is required to ensure that configurations are not altered again once they have been reverted. (Note: If the device does not have any profiles related to the adware, you may proceed to the next step.)
1 Click the Apple logo on the upper left corner of the screen then select System Preferences from the drop-down menu.
2 On the System Preferences window, find and click Profiles. (If you cannot find Profiles, then it means you do not have profiles on your Mac. You may skip this procedure and head over to the next step.)
3 Find and remove profiles that may be associated with the adware. Click the minus button on the lower left part of the window to remove the profile.
---
Step 3: Reset the Infected Browser
Your browsing program is most likely tainted by adware since this type of malware relies solely on the usage of internet content which is why resetting it will undo the changes done by the adware.
If you do not wish to reset your browser, you can undo the changes manually by removing the extension and changing the default homepage and search preferences back to normal. However, if you are not much of a techy person, resetting the browser will be the easier approach.
For Google Chrome:
1 Open Google Chrome and click the three dots in the upper right corner of your screen to access the Google Chrome menu.
2 Click the Settings button, then click the Advanced menu on the left side of the screen from the settings screen.
3 On the drop-down menu, select Reset settings.
4 Click on the Restore settings to their original defaults.
5 When a small window will appear and click the Reset Settings.
For Safari:
We will be using the utilization of the Terminal application to reset the Safari browser because, unlike Chrome or Firefox, it does not have an auto-reset feature for the browser.
1 To use the Terminal application, open Finder and navigate to the Applications/Utilities folder.
2 Copy and paste each code line separately in the Terminal. Some of the first codes will have a confirmation line, type y to continue. (Note: Make sure the Safari application is closed while proceeding with working with the codes.)
rm -Rf ~/Library/Cookies/*;
rm -Rf ~/Library/Cache/*;
rm -Rf ~/Library/Safari/*;
rm -Rf ~/Library/Caches/Apple\ -\ Safari\ -\ Safari\ Extensions\ Gallery;
rm -Rf ~/Library/Caches/Metadata/Safari;
rm -Rf ~/Library/Caches/com.apple.Safari;
rm -Rf ~/Library/Caches/com.apple.WebKit.PluginProcess;
rm -Rf ~/Library/Cookies/Cookies.binarycookies;
rm -Rf ~/Library/Preferences/Apple\ -\ Safari\ -\ Safari\ Extensions\ Gallery;
rm -Rf ~/Library/Preferences/com.apple.Safari.LSSharedFileList.plist;
rm -Rf ~/Library/Preferences/com.apple.Safari.RSS.plist;
rm -Rf ~/Library/Preferences/com.apple.Safari.plist;
rm -Rf ~/Library/Preferences/com.apple.WebFoundation.plist;
rm -Rf ~/Library/Preferences/com.apple.WebKit.PluginHost.plist;
rm -Rf ~/Library/Preferences/com.apple.WebKit.PluginProcess.plist;
rm -Rf ~/Library/PubSub/Database;
rm -Rf ~/Library/Saved\ Application\ State/com.apple.Safari.savedState;

After running all the codes to the Terminal application, the Safari browser should look good as new.
For Mozilla Firefox:
1 Launch Mozilla Firefox browser then open the menu by clicking on the three horizontal lines located in the upper right corner.
2 Navigate down and click Help then select More Troubleshooting Information from the options given.
3 Select the Refresh Firefox button.
4 A confirmation window will appear, click Refresh Firefox.
---
Step 4: Scan with Malwarebytes Anti-Malware
Malwarebytes Anti-Malware is one of the most powerful anti-malware programs available for the Mac OS. They have some of the most advanced threat detection tools, ensuring that any harmful virus on your computer is eliminated.
1 Using your web browser, go to the official anti-malware website or click the button above to download the most recent version of the program. When you first download the application, you will also receive a 14-day trial of the premium software.
2 After the file has finished downloading, click on the installation package and run the file to start installing the application.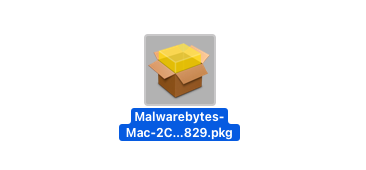 3 Follow the installation procedure shown on the setup and wait for it to finish.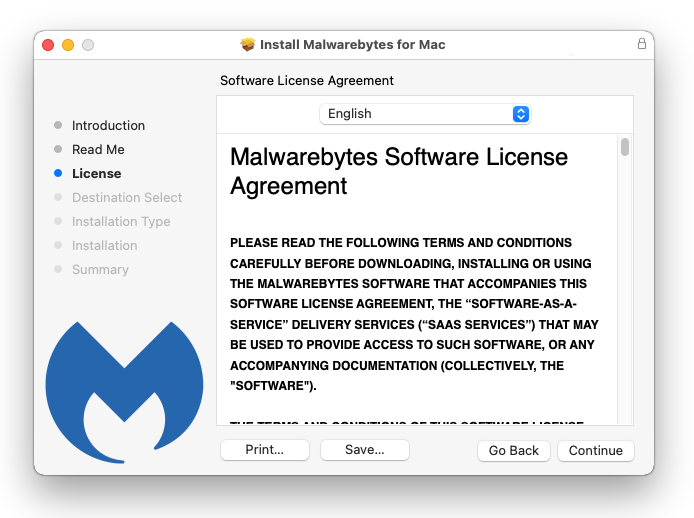 4 Your password may be required to continue installer from installing the new software. Permit it and click Install Software.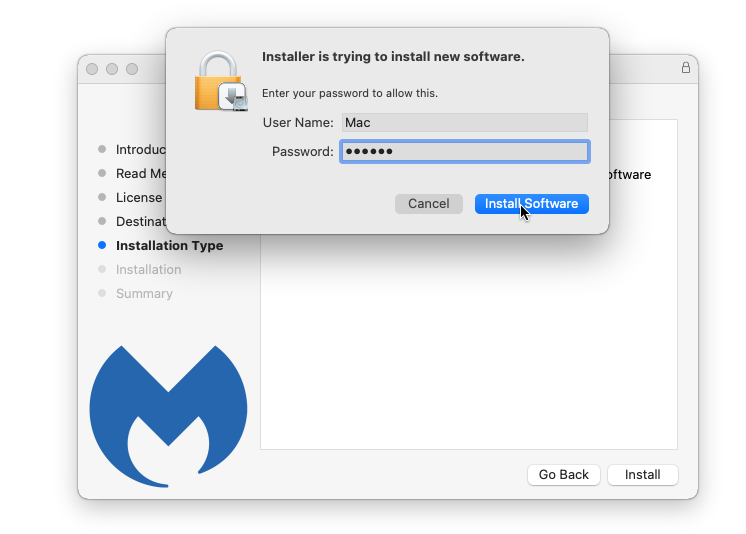 5 Wait for Malwarebytes Anti-malware to finish installing on the Mac system.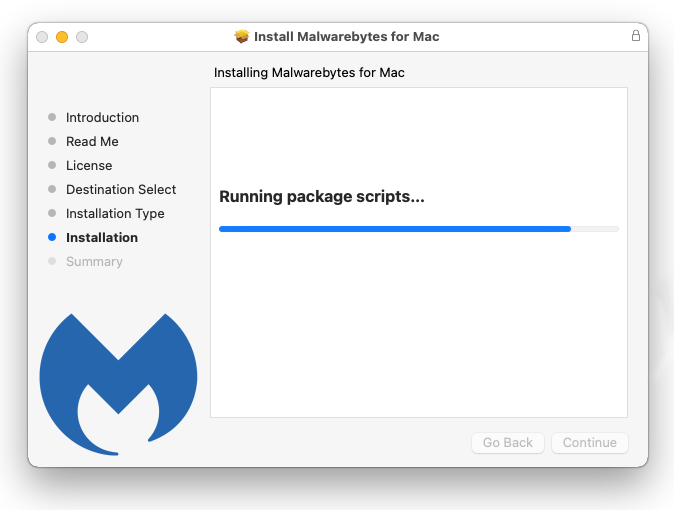 6 Once the process is complete, the application will open. Click on the Get Started button and follow the procedure to start using Malwarebytes.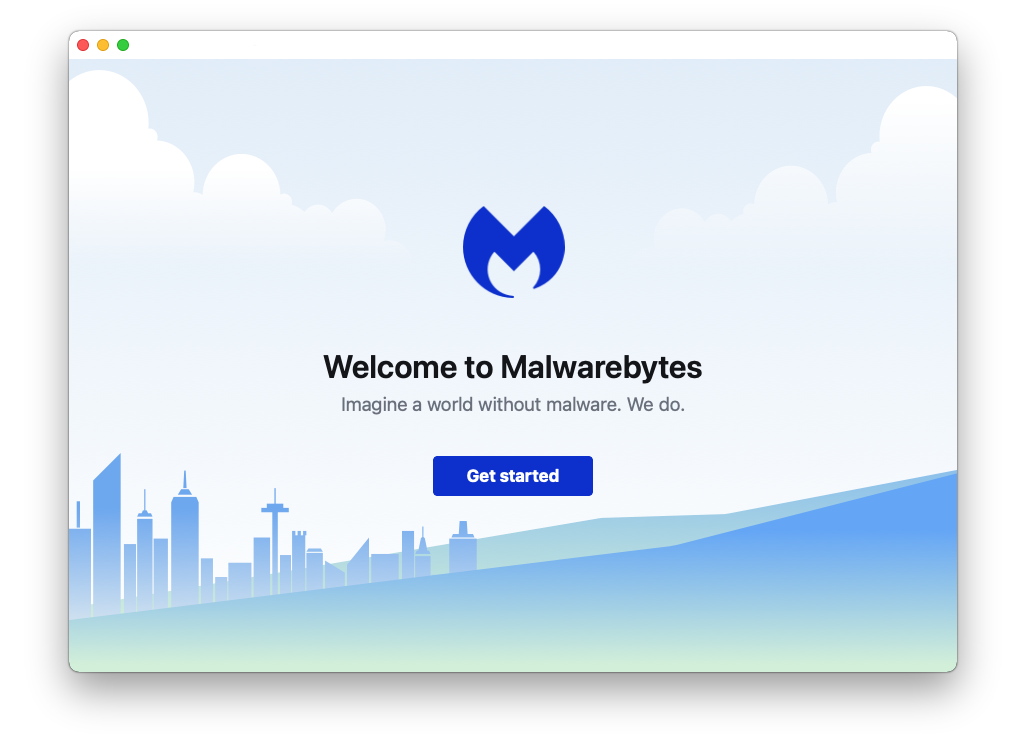 7 When prompted to choose between personal and organizational use, click the personal option unless you are downloading it within your company.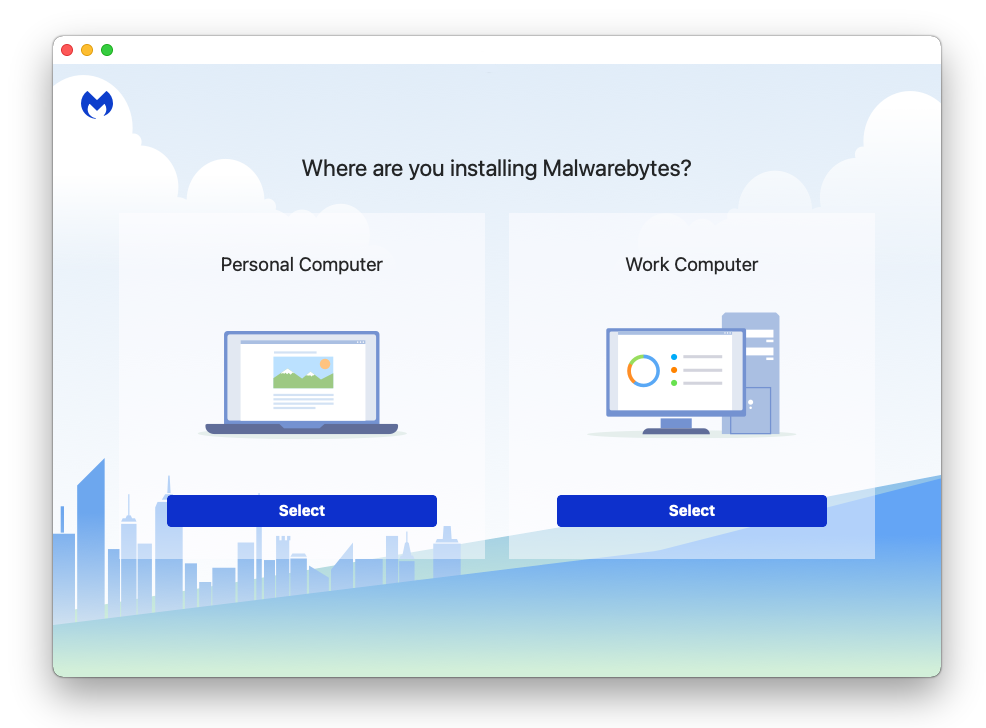 8 After the initial start-up, proceed to run your first scan. The scanning may take a while depending on how many files you have on your system.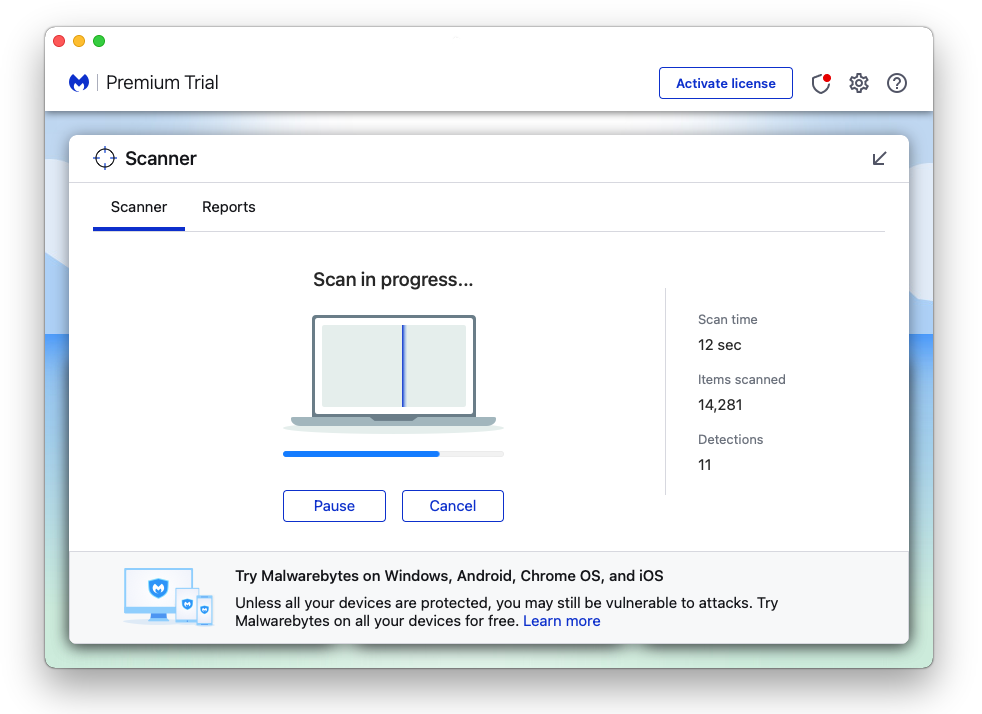 9 Malwarebytes will show all malware identified on the machine after the scan, and you can remove the detected threats by pressing the quarantine button. (Note: Some threats may require a restart of the computer.)
The adware, as well as any other potential threats identified on the Mac system, should be removed once the process is finished. We also recommend turning on Malwarebytes Real-Time Protection, which will secure your computer and detect threats as soon as they appear.
Tips to be safe online
It is preferable to avoid websites with unique domain extensions other than .com, .org, .net, and.edu. Because most infected websites have extremely distinct TLDs, always verify the last part of a domain to ensure that you are visiting a safe site, unless the site has been reputable ever since.
Never acquire software or programs from unknown sources

, as this is one of the most common ways for adware and other types of malware to attack your computer. Only download from reputable and legitimate websites. To be safe, stay away from torrent downloads and cracked software download sites, as there will always be malware in the files.

Using a firewall is one of the most foolproof ways to be safe online

. It serves as a first line of defense against dangerous websites, shielding visitors from potential risks. It protects the user's network and device from intruders. A firewall will safeguard a user from the threats hiding on the vast internet in today's age.

It is essential to keep anti-virus software up to date

on a computer since hundreds of new malware threats are released every day that target the machine's vulnerabilities to infect it. Anti-virus updates include the most recent files required to counter new threats and safeguard your machine.

Only visit websites that have a secured connection

. A site with an HTTP connection does not encrypt the data it receives and therefore is not considered secure. Entering personal information such as email addresses, phone numbers, and passwords on a website with an HTTP connection is risky since it could be compromised and your information was stolen. Websites with HTTPS connections, on the other hand, are secure since data is encrypted and attackers are unlikely to gain access to information exchanged within the site.