What is Hola Browser?
Hola Browser is a browsing application that was developed by the people behind Hola VPN and it's features contains a built-in VPN. However, it's questionable how the browser program gets onto user's computers when they download internet movies, music, and software.
Unintentionally, some users install it due to the fact that they were unaware of what they were installing. Since there are other trustworthy browser programs accessible, some users who might have installed Hola Browser view it as a Potentially Unwanted Application (PUA).
Software bundling, the combination of undesired programs with trusted programs like Microsoft Word or Adobe Photoshop, is a typical technique for getting into a computer. Users unintentionally install the unwanted app when they install the legitimate software in this way.
Although Hola Browser is a legitimate browser program, its questionable advertising strategy for getting downloads causes users to unwittingly install the program.
If you install programs accidentally, it's possible that if you have this browser program installed on your device, it also means that other malware has gained access to it. In some cases, less harmful malware is also included during the installation of bundled applications.
Please follow the removal procedures in the next step to uninstall Hola Browser and other malware threats from your computer.
How to remove Hola Browser
This procedure will assist you in removing Hola Browser as well as any dangers related with the potential unwanted application. You can rest assured that the information provided below has been tried and tested.
We have provided a simple step-by-step instructions for removing the unwanted program from the computer system.
Step 1: Remove Unwanted Program
Since potentially unwanted applications are executable files, it's essential to try and locate the unwanted program and remove it from the system.
If you believe there are also additional malware lurking in your computer, an antivirus guide may be found below for a quick malware removal, but first here are the methods to remove the app manually.
Method 1: Remove Hola Browser via Control Panel
Search Control Panel in the Windows search bar then click it.
The Control Panel should open, from there click Programs then Programs and Features.
A list of installed software will show on the screen after a moment.
Scroll down and find Hola Browser or any suspicious programs you did not download then right click the application and select Uninstall
Method 2: Uninstall Hola Browser by Utilizing Revo Uninstaller
For computer users who are not sure of what to do. You may resort to using Revo Uninstaller since it is much more effective and easy to use. Revo Uninstaller is a very useful tool for Windows users.
This uninstaller not only removes programs from the computer but it also deletes their changes from the Windows Registry, Host File and etc.
Using your browser, head over to their official website (click here) and download the latest software that is compatible with your system.
Open the downloaded file and it should guide you through the setup.
Follow the installation procedure and wait until the installation of the software is complete.
After the installation is finished, tick the box that says Launch Revo Uninstaller then click finish.
Once the software has launched, find the unwanted application that is needed to be removed, double click the program to uninstall.
Click on the Continue button and follow the procedure to start uninstalling the program.
Once it is uninstalled, a window will pop-up. Select the Advanced option for the scanning mode then click Scan to find remnants of Hola Browser.
A window will pop-up and show all of the leftovers and changes made by the program uninstalled a while ago.
Click the Select All button and hit Delete to remove the leftovers found on the Windows Registry.
Some leftover files may be found, click Select All then Delete them as well.
Once the window closes, you have successfully removed Hola Browser threat from your system.
Step 2: Remove Malware Threats by Scanning with Malwarebytes
To remove any sort of malware from the system we propose to use Malwarebytes Anti malware since it has the best detection rate amongst other products in the field.
Malwarebytes also offers a free 14-day trial when you download it for the first time, so you might want to use the remaining time of the trial to test out the premium features.
1 Click the button above to download the latest version of Malwarebytes Anti-malware.
2 Open the installation file after the download and follow the procedure shown.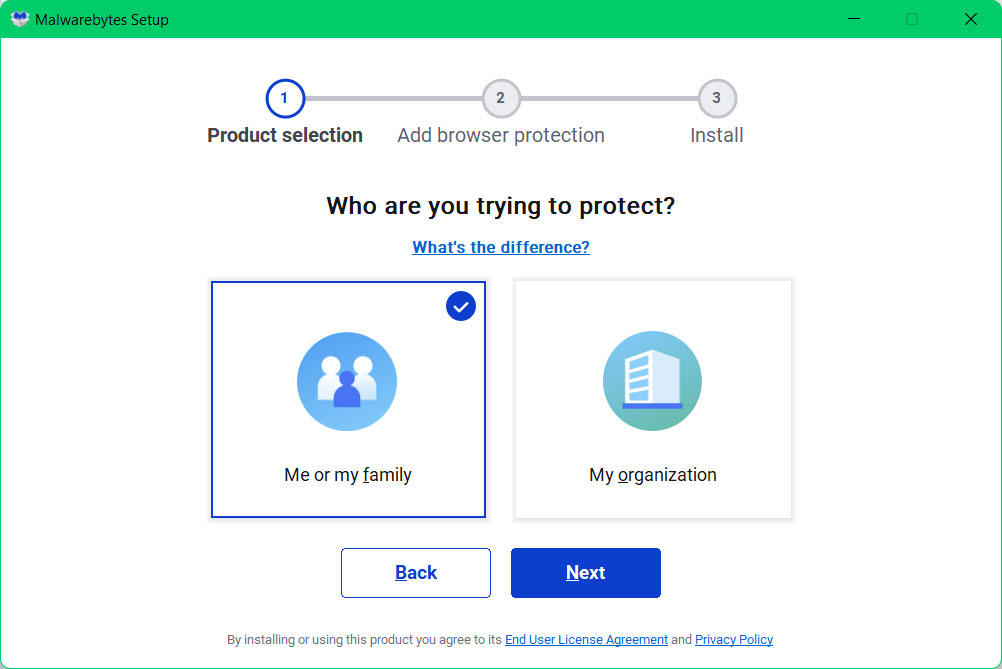 3 After following the software setup instructions, wait for the application to finish installing.
4 Once the application is installed, you may now run your first computer scan and wait for it to finish.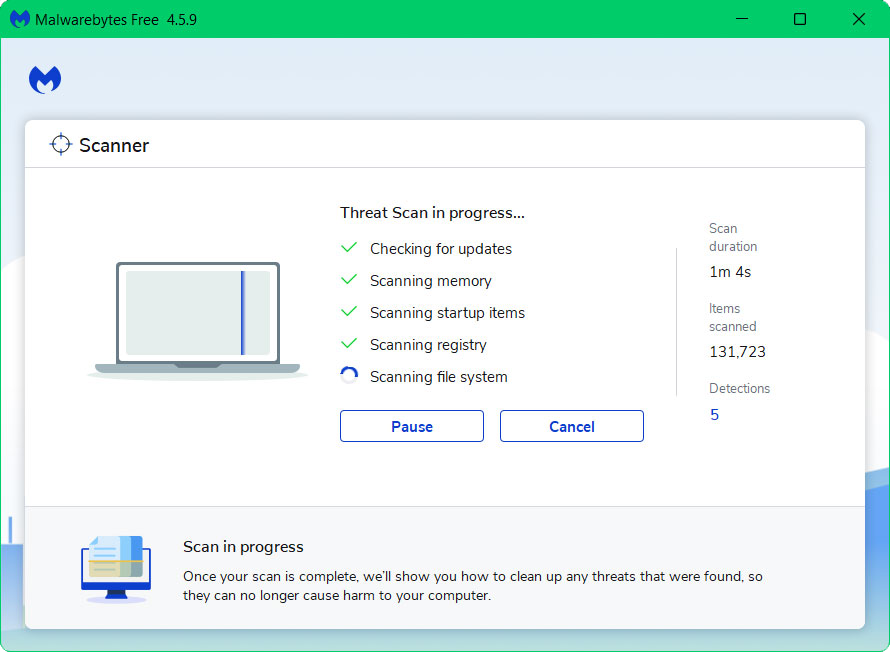 5 All discovered malware on the computer will be displayed on the screen, and you can eliminate them by pressing the "quarantine" button.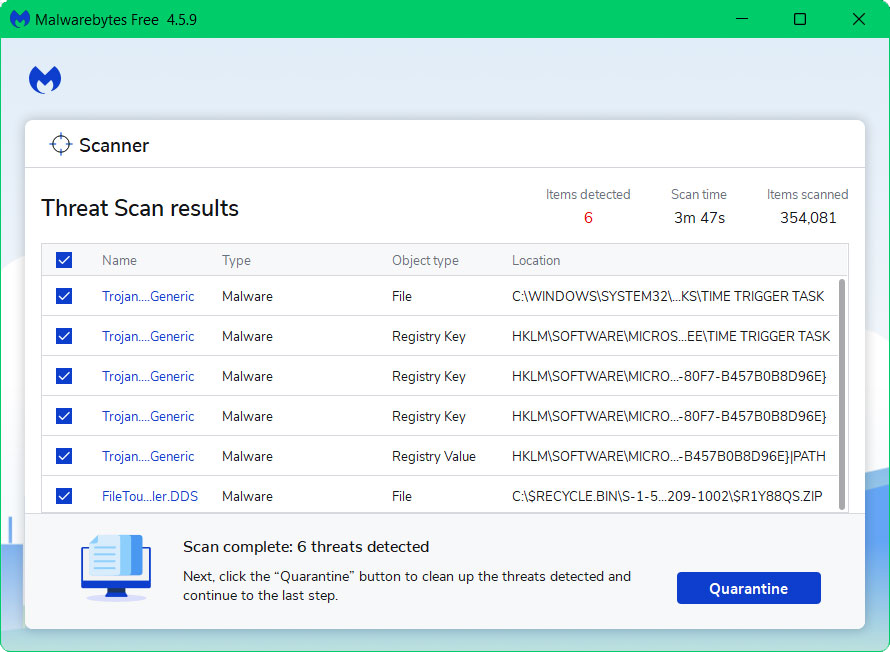 Any malware that might have been hiding on your system has been eliminated, and any modifications it may have performed have been undone. You can rest assure that your computer is free of malware after the scan.
Simple tips to be safe online
Never acquire software or programs from unknown sources

, as this is one of the most common ways for adware and other types of malware to attack your computer. Only download from reputable and legitimate websites. To be safe, stay away from torrent downloads and cracked software download sites, as there will always be malware in the files.

Using a firewall is one of the most foolproof ways to be safe online

. It serves as a first line of defense against dangerous websites, shielding visitors from potential risks. It protects the user's network and device from intruders. A firewall will safeguard a user from the threats hiding on the vast internet in today's age.

It is essential to keep anti-virus software up to date

on a computer since hundreds of new malware threats are released every day that target the machine's vulnerabilities in order to infect it. Anti-virus updates include the most recent files required to counter new threats and safeguard your machine.

Only visit websites that has a secured connection

. A site with HTTP connection does not encrypt the data it receives and therefore is not considered secure. Entering personal information such as email addresses, phone numbers, and passwords on a website with an HTTP connection is risky since it could be compromised and your information stolen. Websites with HTTPS connections, on the other hand, are secure since data is encrypted and attackers are unlikely to gain access to information exchanged within the site.

Backups are critical for ensuring the safety of your data. Without a thorough backup of the data, several computer dangers and irreversible damage can arise. Backing up your data is a crucial step in ensuring the safety of your information. Having a backup copy of the system and data will be extremely useful in the event of a harmful malware attack.